Warehousing
A MODERN WAREHOUSE AT YOUR SERVICE
In response to the needs of our Clients, in 2021 we opened up our own warehouse and office complex, which raised the standard and the scope of our offer to an even higher level. The extension of the infrastructure to include modern premises allows us, first of all, to conduct a wider scope of processes connected to logistic outsourcing and at the same time to reduce delivery times.
Thanks to the new warehouse we operate more quickly, more effectively and in a comprehensive manner – as never before. What is significant, we attach a lot of importance to the safety of stored loads, using advanced fire suppression systems and a 24-hour surveillance. To maximize ease of access, we located our logistics center at the intersection of two key communication routes in Poland – the A2 motorway and the S5 expressway.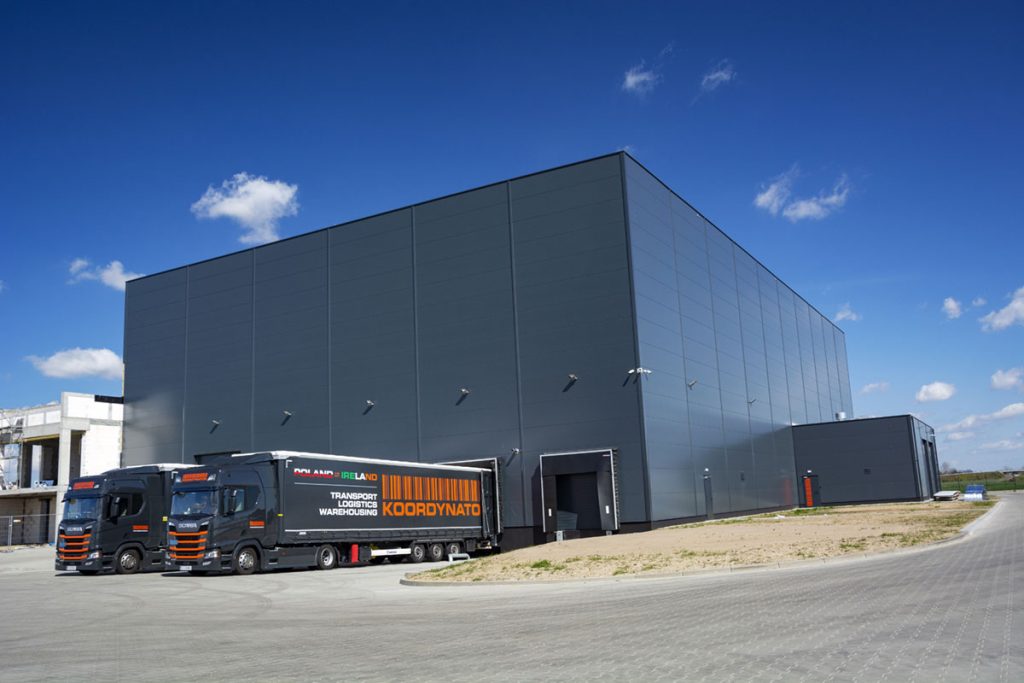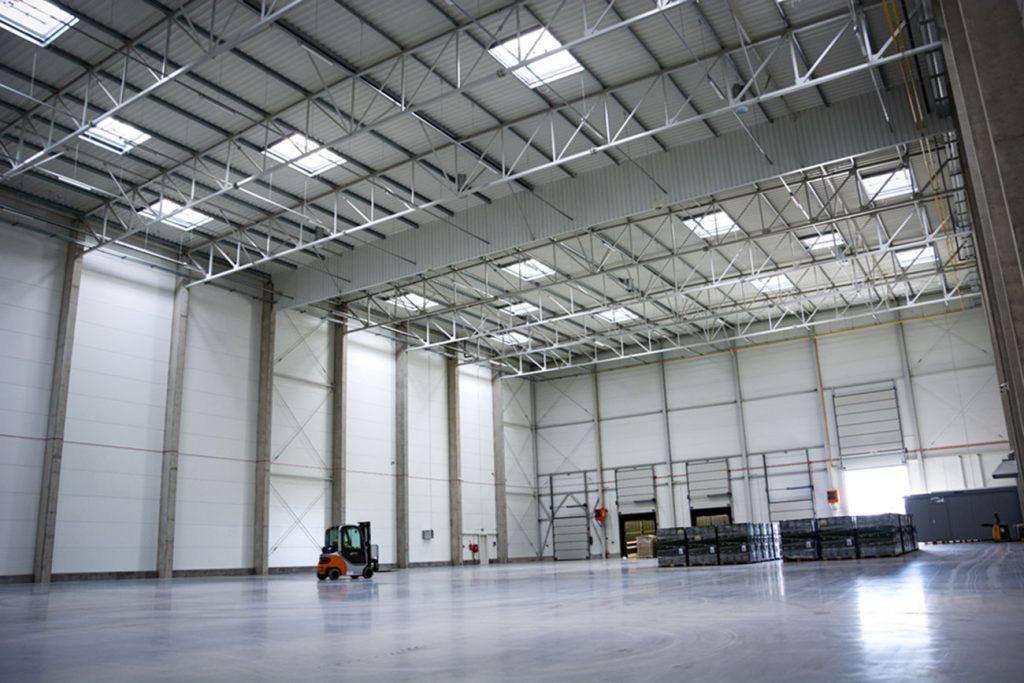 FACTS AND NUMBERS
Our warehouse has been designed in such a way as to meet our Clients' current and future expectations. In the context of the warehouse capacity as well as the location and safety standards.
Type – A+ class high racking storage
Total area – 2000 m²
Capacity – 5000 pallets
Location – at the A2/S5 intersection near Poznań
Safety – 24 h video surveillance and fire precautions
LET'S START COOPERATION
Are you looking for a tried and tested partner in transportation going from Poland to Ireland and back? Feel free to contact us and submit a quote request.
CONTACT