Logistics
FULL COORDINATION OF ASSIGNMENTS ENTRUSTED TO US
The fusion of forces of an experienced team of people, a reliable fleet and a modern backshop allows us to approach transportation orders in a comprehensive manner allowing for logistic outsourcing. We help our clients to increase the effectiveness of their supply chain management, employing for this purpose the tools of both short- and long-term storage of goods in our own high racking storage.
We reduce delivery times, we lower their costs and organize a smooth flow of goods to the end client, which translates into real financial gains for entities collaborating with us. Add to it many years of specializing in transporting loads between Poland and Ireland and we can guarantee practically unrivalled terms of completion of assignments entrusted to us.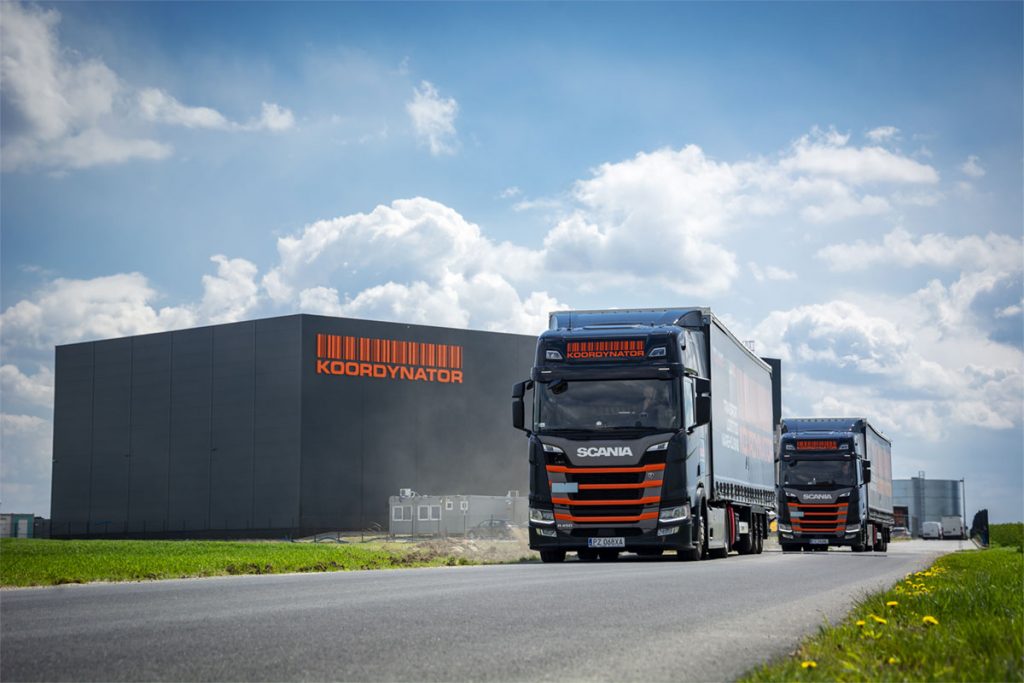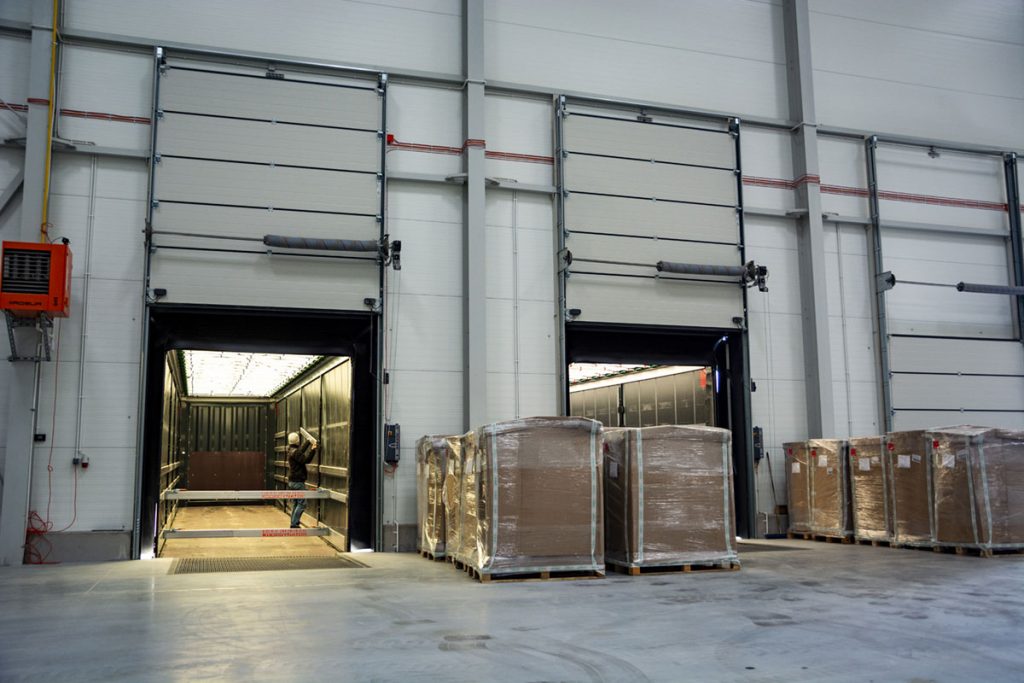 ADVANCED IT SYSTEMS
Continuous improvement of our services involves not only the expansion and modernization of the technical infrastructure resources, but also the implementation of new IT solutions. To meet the needs of the optimization and planning of logistic processes, we decided to use the interLAN software – one of the most advanced TMS class solutions in the market. This system integrates telemetry with route-planning and organization of reloading, which allows us to raise logistic management to an even higher level.
SCOPE OF SERVICES
As part of logistical services connected to the transportation of loads that we carry out, we support our clients in the following tasks:
contract logistics,
comprehensive management of full truck load and break-bulk cargo supply chains on the Poland – Ireland – Poland route,
rental of space in a high racking storage,
reloading services (cross-docking),
picking services,
comprehensive customs and formal-administrative management for load transportation,
customs clearance consultancy,
optimization and coordination of supply chains.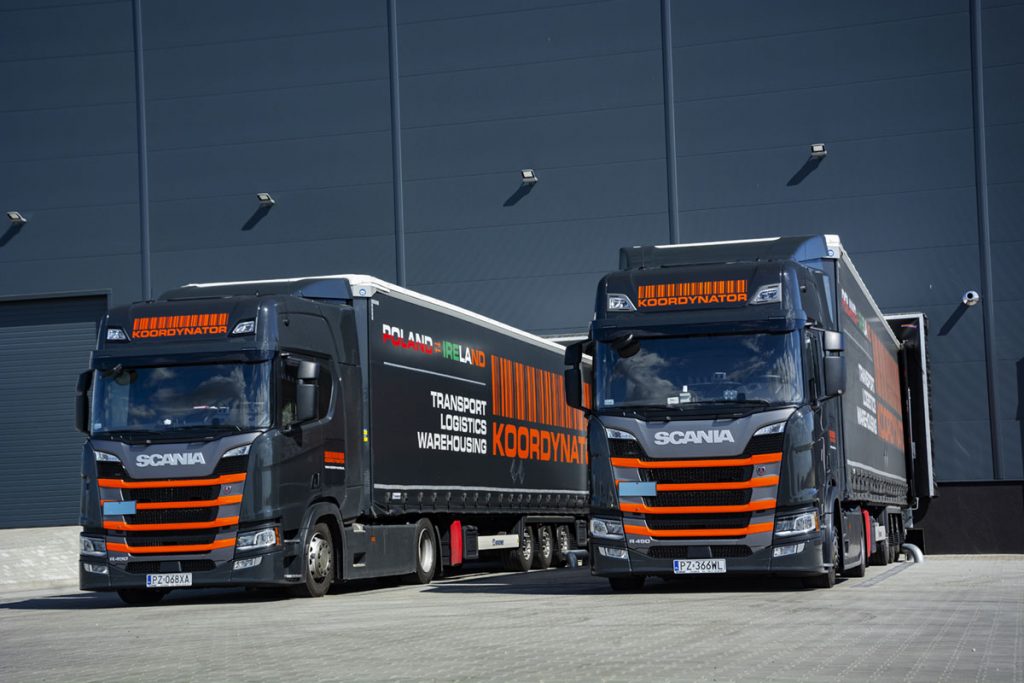 LET'S START COOPERATION
Are you looking for a tried and tested partner in transportation going from Poland to Ireland and back? Feel free to contact us and submit a quote request.
CONTACT