DIRECTION

IRE

LA

ND

We specialize in providing transportation and logistical services on the Poland - Ireland - Poland route. This is what sets us apart: several years of experience within this industry, a sizeable fleet of vehicles and our own, modern high racking storage.

OUR SERVICES
ON THE WAY
TO
IRE

LA

ND

We know practically everything about the Poland – Ireland – Poland routes. The combination of vast experience, specialization and elaborate infrastructure gives us a competitive edge over other companies in respect of:
quality of services provided,
safety of goods handled,
ability to deliver on time,
ability to deal with unexpected situations,
adaptation to changes in the TSL market, including the effects of Brexit.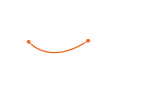 EXPERIENCE
In our line of business experience forms the foundation for building trust. We have been providing transportation and logistical services on the Poland - Ireland - Poland route since 2008. As a result we have mastered to perfection the specific nature of this itinerary. We are not even scared of Brexit or other changes taking place in the TSL market. INFRASTRUCTURE
Attainment of ambitious growth objectives involves continuous modernization of infrastructure. We, however, went one step further, as not only do we have an extensive fleet of tractors and trailers, but we also have at our disposal a high racking storage.

TEAM
The true flagship of our company is our team of experienced and finely trained employees, who at all times do their best to reach the destination in a safe and timely manner.
KOORDYNATOR
IN NUMBERS
ANNUAL NUMBERS
OF DELIVERIES
TO IRELAND
TOTAL NUMBER
OF TRACTORS AND
TRAILERS IN THE FLEET
OUR FLEET
We expand and modernize our fleet of tractor units and trailers every year. We do it having in mind not only reliability and economy, but we also attach a lot of importance to providing our drivers with a highly comfortable and safe working environment. After all, our equipment is their second home.
see more